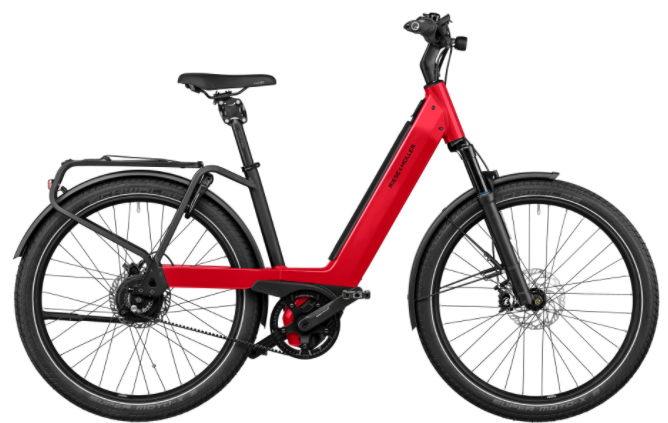 Riese & Müller
Nevo3 GT Vario 47cm Dynamic Red 500Wh
$8,857
This item is 'click & collect' only
This item is only available for click & collect. After your online purchase, give us a ring and we can organise a time to pick up your brand new E-Bike after we've assembled it in store.
Its distinctive design, coupled with its integrated battery and powerful drive, make the Riese & Muller Nevo3 E-Bike a real gem for everyday use. It impresses with its high level of riding comfort and pleasant handling thanks to its low step-through.
Product information:
Nevo3 GT Vario
Bosch New Performance Line CX
Frame size: 47 cm
Frame colour: Dynamic Red
Battery: 500 Wh
Cockpit: SmartphoneHub Cockpit
Front carrier

Configuration code:F00434_1605021210
Detailed product specifications can be found on the Riese & Muller website.