On Sale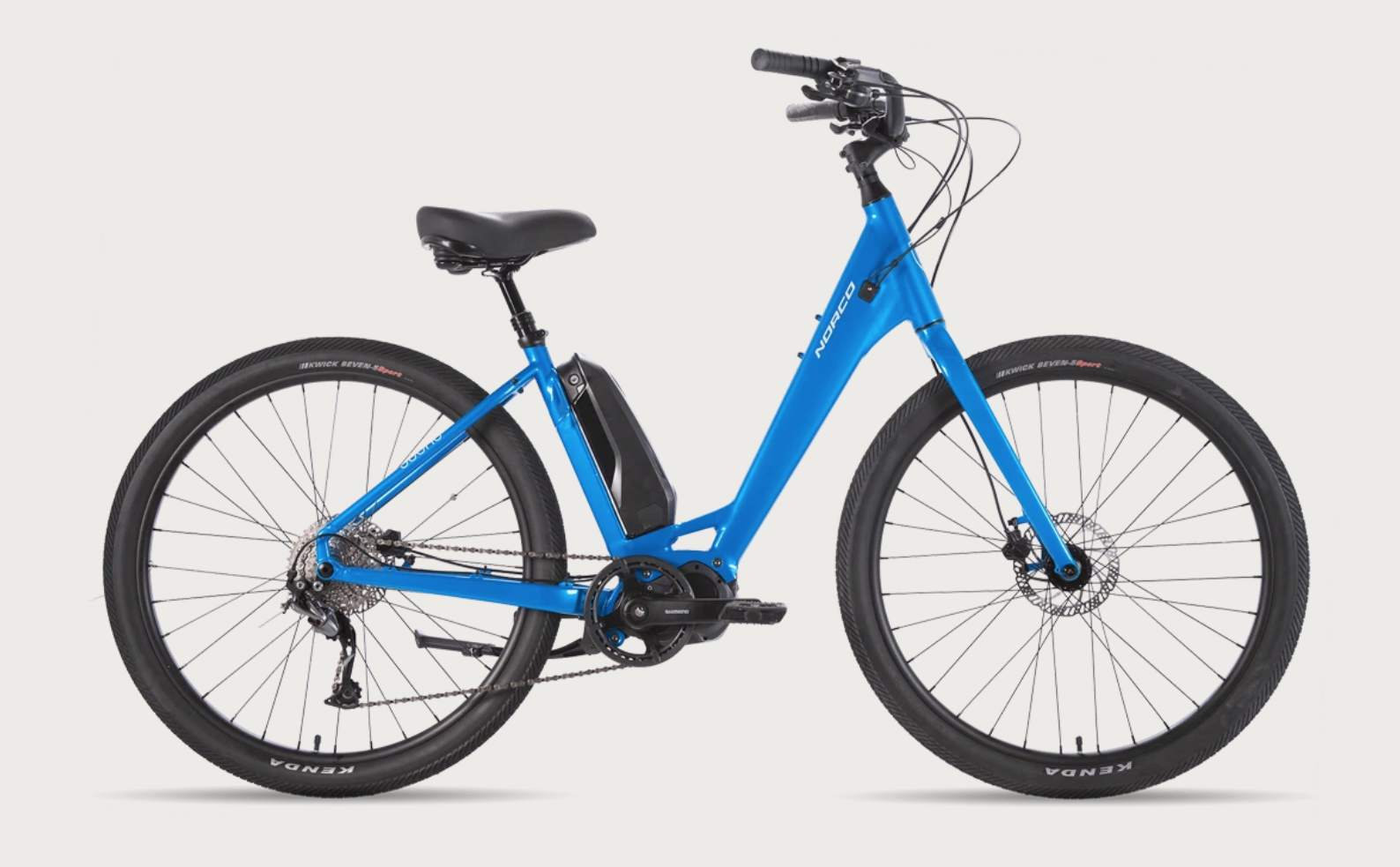 Norco
Norco Scene VLT MD (27) Blue
On Sale
was $3,999
now $3,299
This item is 'click & collect' only
This item is only available for click & collect. After your online purchase, give us a ring and we can organise a time to pick up your brand new E-Bike after we've assembled it in store.
Features
Lightweight Aluminium Frame: The Scene VLT's stylish aluminum frame features tidy internal cable routing and a custom-engineered seat tube battery mount for a clean design, easy mounts and dismounts, and confident, laid-back performance.
Unapologetically Casual: The Scene VLT is designed to handle just like the pedal Scene – Comfortably Casual. It rides easy, and gives the rider a subtle sense of confidence with an electric boost. But, make no mistake, this is no race bike. The only thing you'll be winning aboard the Scene VLT is life!
Easily Adjusted Seat Height: If you've ever felt uneasy at a stop light, you know how much easier it would be if you could get your seat out of the way to put your feet on the ground. The Scene VLT allows you to instantly lower its seat with the push of a button, and get it right back up again once you're back up riding. Cool, right?! It's also great for when someone else wants to use your bike!
Shimano STEPS: The Scene VLT's step-through aluminum frame offers riders ease of use and versatility combined with a Shimano STEPS E6100 electric assist. Its removable battery makes charging easy, and the thru-axle hubs ensure your bike and its wheels are securely locked when you park. The Tektro hydraulic disc brakes and Shimano drivetrain add reliable, effective performance, whether you're stopping or going.
Comfortable Confidence: Fast-rolling, sturdy 650B wheels get up to speed with ease, the large volume tires provide added confidence and traction, and the Tektro hydraulic discs keep everything under control with effortless, fingertip braking.
For more information and specifications on this bike, please visit; https://www.norco.com/bike-archives/2020/scene-vlt/