ZEB Ultimate Charger 2.1 RC2 - Crown 27.5" Boost 15X110 ALUM STR TPR 44 Offset Debonair (includes Fender, 2 BTM Tokens, star nut & Maxle Stealth) A1: Grey 160mm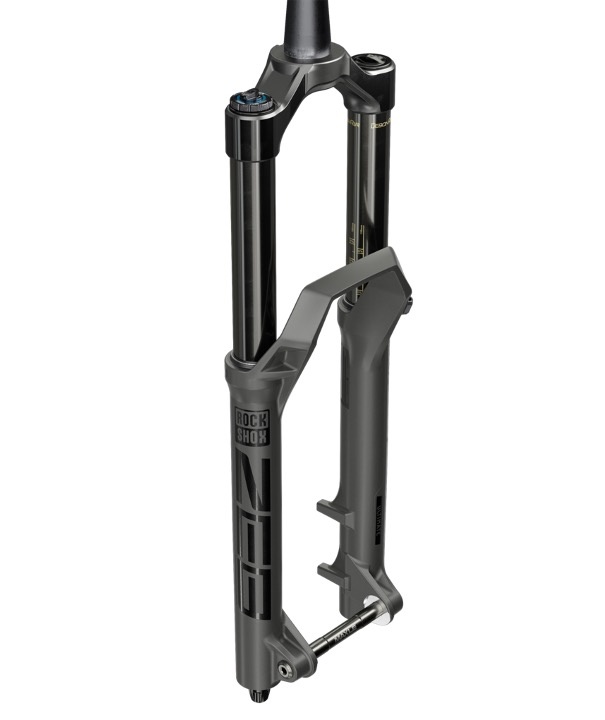 SRAM
ZEB Ultimate Charger 2.1 RC2 - Crown 27.5" Boost 15X110 ALUM STR TPR 44 Offset Debonair (includes Fender, 2 BTM Tokens, star nut & Maxle Stealth) A1: Grey 160mm
$1,535
ZEB Ultimate is a whole new breed of fork, designed to challenge the limits and take on the world's toughest Enduro tracks. Going Ultimate has its advantages. Featuring an all-new stiff 38mm chassis designed with the Charger 2.1 damper, DebonAir™ air spring technology, SKF Wiper Seals, and Maxima Plush Fluid. Our highest performing, athlete-proven technologies matched with premium style plays. An anodized crown and ZEB's signature color – Slab Grey – make a rocking debut.
Key features:
New 38mm chassis for increased stiffness and rider confidence
Highly-tunable DebonAir™ air spring offers a buttery smooth feel off the top and maintains a higher ride height for increased confidence in steep terrain
Our highest performing Charger technology. Charger 2.1 RC2 damper features independent high and low speed compression with rebound adjustment – designed to reduce hand fatigue and fight unwanted friction, the Charger 2.1 damper increases confidence and control over every trail
Ultra-low friction SKF wiper seals provide long-lasting fork performance and improve overall suspension feel
Maxima Plush damping fluid reduces friction and silences damper noise
Available in the Signature Colorway Slab Grey or Ultimate High Gloss Black with foil graphics
Short fender compatible (RockShox fender sold separately)
Specifications:
Wheel size : 27.5", 29"
Spring: DebonAir, Dual Position Air
Fork offset : 38mm (27.5"), 44mm (27.5"), 44mm (29"), 51mm (29")
Detailed product specifications can be found on the SRAM website.