21 FOX FACTORY 36 29 F160 G2 ORANGE 15Qx 11 44MM rake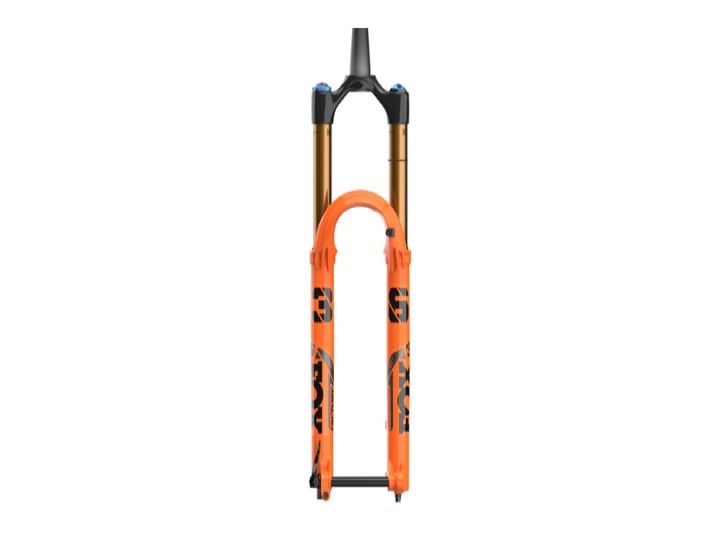 Fox Shox
21 FOX FACTORY 36 29 F160 G2 ORANGE 15Qx 11 44MM rake
$1,739
The legendary Fox 36 E-Bike Fork is no stranger to accolades, winning awards, accolades, and EWS races with equal panache. 36 offers an unmatchable combination of performance, tunability, and light weight to ensure the winning ways continue, everywhere from big backcountry routes to the EWS circuit.
Floating axles might look similar to other axles, but in fact they offer a distinct performance advantage due to their unique ability to match the exact width of the fork's wheel mounting surface precisely to the front hub flange spacing, thus creating perfect chassis alignment and eliminating unwanted friction between the upper and lower fork legs. Floating axles provide much smoother suspension movement throughout the entire range of the fork's travel, notably improving sensitivity and overall ride quality.
The all-new 36 and 38 come equipped with a new quick-release lever operated patent-pending floating axle system, combining the benefit of a floating axle with the ease of a tool-free quick-release. With this system, spacing is locked in via a floating sleeve, allowing repeated front wheel removal and reinstallation while maintaining perfect fork alignment. Floating sleeve positioning comes preset from the factory so if you are unsure of how to operate the floating axle system or simply don't want to bother with it, you can just install the front wheel and get on with your ride.
Detailed product specifications are available on the Ride Fox website.